CPD Reminder
As a reminder to lawyers in Ontario, if you earn more than 3.0 Professionalism Hours in a year, the Law Society of Ontario will regard the excess as Substantive Hours.


Description
In this webinar, we will create a checklist for drafting effective emails and documents.


The overarching goal of the webinar is to help you visualize your own correspondence from the perspective of your readers. Whether your readers are your clients or fellow lawyers, they will rarely possess the same knowledge as you. While a client may be unfamiliar with certain legal concepts, a lawyer may be unfamiliar with the file on which you are working. In order to write effectively, writers must bridge the gap between them and their readers.


By attending this webinar, you will master techniques for writing to your various readers.


Throughout the webinar, you will be thinking critically about the writing samples in front of you. You will also be given optional exercises where you will see how easy it is to apply the advice in each module.






REVIEWS:








INTENDED AUDIENCE:


This webinar will benefit both transactional lawyers and litigators. For instance, the "Clarity" module has similarities to the teachings of Ken Adams (who is a leading expert on contract drafting), and the "Readability" module includes tips from Justice John I. Laskin (who is regarded as the "Dean of Legal Writing in Canada").


Nonetheless, the primary focus of this webinar is neither transactional documents nor pleadings. Rather, this webinar is primarily intended to help you sharpen your writing when you communicate with clients. Every day, you find yourself writing to clients about technical subjects, knowing that each one of your readers has a different level of understanding.


By the end of this webinar, you will be an expert at putting yourself in the shoes of your readers. By adopting their perspective, you will be able to draft correspondence that is easy to read and understand.






TOPICS AND TAKEAWAYS:


Module 1: Clarity – writing unambiguously
Module 2: Conciseness and Attention to Detail – using fewer words and demonstrating your diligence
Module 3: Email Etiquette – best practices for communicating by email
Module 4: Readability – drafting documents that are easy to review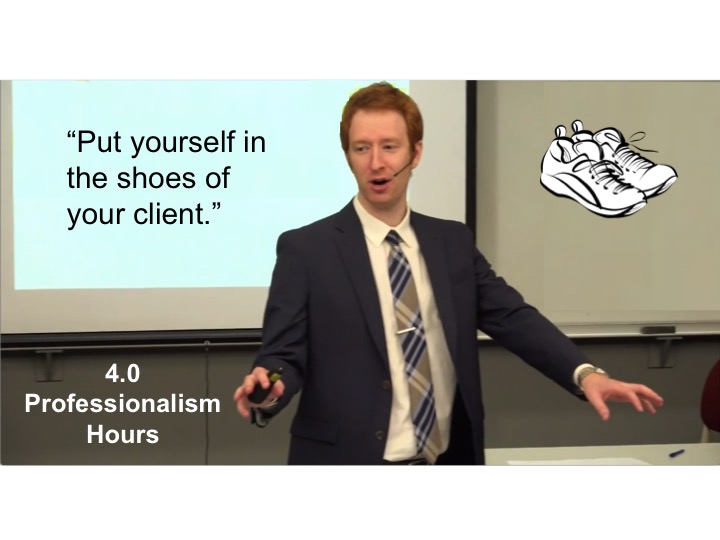 Endorsement for the Instructor, Ryan Standil:
From: Jeremy Brisset
(Partner at Osler, Hoskin & Harcourt LLP)
"Ryan Standil gave a presentation to our firm that everyone found valuable. Junior lawyers picked up several tools for drafting legal documents, while senior lawyers identified new strategies for communicating with clients."